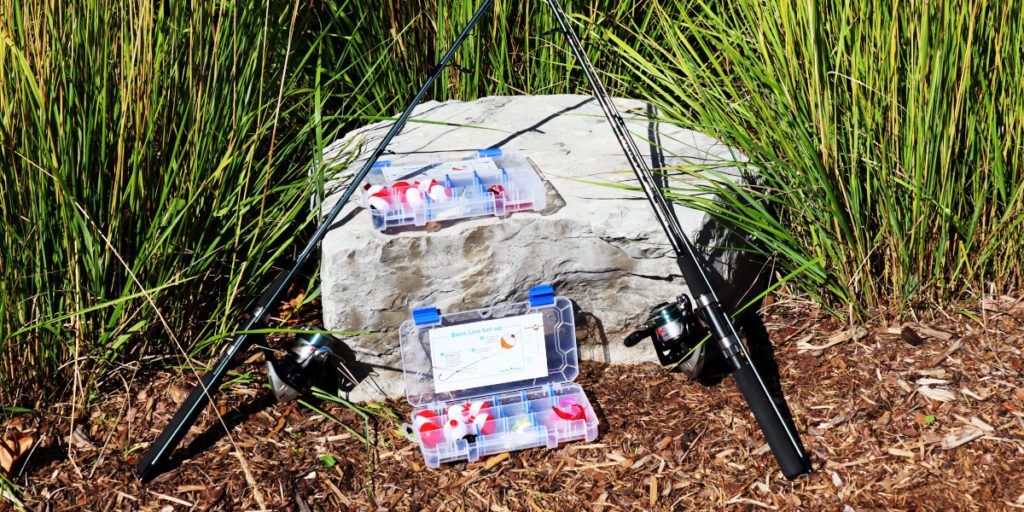 Fishing Rods and Life Jackets:
Supported by the St. Catharines Game & Fish Association

, this program gives new and young anglers the opportunity to go fishing at no cost. There are many barriers to introducing new anglers to fishing on today's waters. These lending programs remove these barriers by providing the equipment and knowledge to get them started. Participating anglers simply sign out a rod and reel, as well as an assortment of tackle, in the same way that they would borrow library materials.

Fishing kits and life jackets (infant, child, and youth sizes) are available at all four LPPL branches (size availability may vary by location).
Fishing kits and life jackets can be borrowed on an adult card for two weeks with one renewal. For current information, you can call the library or check the catalogue.
Fishing kits must be returned at the circulation desk inside the library during open hours.
There is a $1/day late fee for each item and a $50 replacement fee for lost or damaged fishing kits and a $50 replacement fee for lost or damaged life jackets.

Fishing and Licensing Information:
LPPL is not responsible for ensuring a borrower's licensing. Below are resources that provide information on regulations, licensing, and fishing with kids:
Ontario Fishing Regulations: find an overview of rules and restriction about fishing in Ontario.
Fishing Licensing: buy or renew your fishing licence online. Find licensing information for Ontario residents, Canadian residents, and non-Canadian residents. Get current licensing fees for Ontario residents.
Youth Fishing: gather tips for fishing with your kids. You may also view the MNR's booklet Take a Kid Fishing: How to Have Fun and Catch Something Too! (PDF 5MB)
You do not need to purchase an outdoors card or licence to fish if you are under 12 years of age or 65 years of age or older. You will need to carry government-issued identification with you, that includes your name and date of birth, at all times while fishing.
Veterans and active members of the Canadian Armed Forces who reside in Ontario are able to enjoy free fishing across the province as a token of recognition for their service. In place of an outdoors card and recreational fishing licence, veterans and active members will be required to possess and carry one of the following pieces of identification to legally fish in Ontario: Canadian Forces ID Card (NDI 20), Record of Service Card (NDI 75), or Canadian Armed Forces Veteran's Service Card (NDI 75).